>

Blog

>

8 Tips To Ace Your Next Trade Show
8 Tips To Ace Your Next Trade Show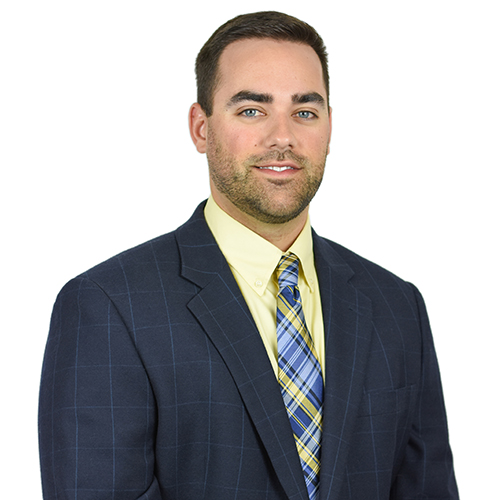 Author: Jordan Schmidt, Business Development Executive
Published on May 24th, 2018
Trade shows can be one of the most effective investments and will often generate a positive ROI. By attending shows you are presented with the opportunity to generate new business leads, promote a new product or service, and develop your team members professionally. In order to accomplish all of this though, you will need to approach your trade show preparation and activities in the right way to maximize your benefit as a company.
Know Your Audience and Focus Your Booth on Their Needs
As you're planning for the show take the time to identify who will be attending and who your perfect prospect would be. This will allow you to craft your exhibit to your target audience and allow you to focus on your products' benefits and how they will solve said ideal prospects' problems.
Create A Buzz Before the Event
Let it be well known that you are attending the tradeshow weeks ahead of the event. Catch potential attendee's attention by mentioning who will be at your booth, any giveaways, or interesting demonstrations you will be having. This will help the attendees get excited about finding your booth at the tradeshow.
It is also important to reach out to any known attendees at least 4-6 weeks prior to the show. This allows you to nurture warm leads with potential customers and come prepared to answer any of the questions or concerns they had mentioned. Remember, your outreach is more about networking than selling.
Set Strategic and Measurable Show Goals
Before the show determine what you will need to accomplish in order to consider your attendance to the show successful. Analyze the expected attendance, duration of the event, and budget costs. This will help you target your efforts in the right direction and focus on completing the set goals.
Let Them Interact
Bring a sample of your product or provide a demonstration of your service. As you make the experience of your booth more interactive a crowd will form and people will take interest in seeing what's going on that is drawing in so many people. As you generate this interest it will provide you with the perfect opportunity to help customers understand your value proposition.
Keep Marketing Materials Small and Easily Digestible
If you hand out a folder overflowing with information chances are the attendees will not read through all of that information and get overwhelmed. Keep it small and simple by providing them with one pagers or materials that are of postcard size. Focus on having good conversation with leads to start building relationships, and if they develop real interest have more in-depth materials set aside to provide for them.
Start Early
Begin preparing for the show early, this will help you feel at ease during the show and ensure that no last-minute surprises happen. Make sure to reserve your space, design your booth, take care of shipping, and so on.
Follow Up Fast
The longer you wait to reach out to the attendees after the show the longer they have the chance to forget who you are and what you said. Even just sending them a quick email with an overview of your value proposition will help strengthen your connection and be one step closer to converting them from a lead to a prospect.
Social Media Efforts
Leading up to the event it is important to advertise on your social media accounts that you will be attending the show. Make sure to monitor show hashtags so the right people will find you. At the event, be sure to post or tweet occasionally to stay relevant in your viewers minds and encourage them to stop by.